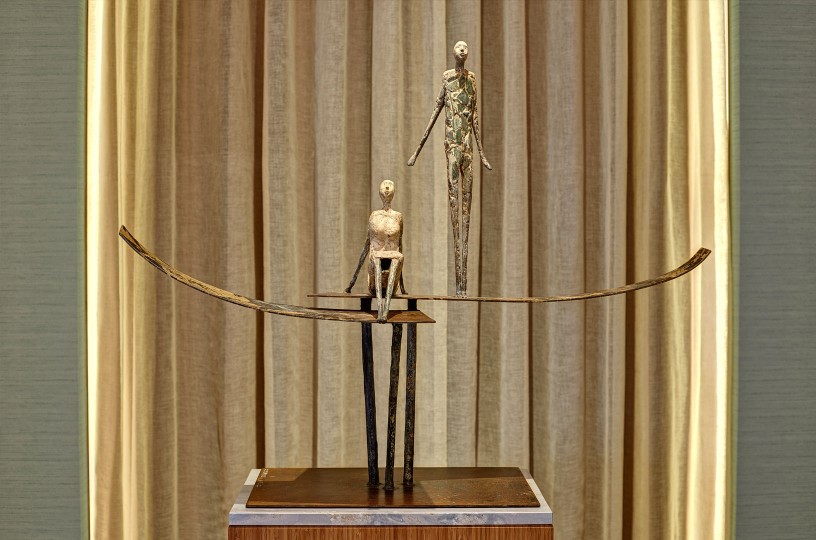 The Opus Suite | the berkeley london
The Opus Suite is the Berkeley's largest and most spectacular suite with 270 degree views of Hyde Park and Knightsbridge.

Fu translates Berkeley's philosophy of 'exquisite innovation' with a meticulously curated suite that encapsulates the all-encompassing residential comfort for the next generation of contemporary travelers. The Suite is distinctively architectural, and embellished with intricate and thoughtful details – yet the overall effect evokes sensuality and intimacy.
At a vast 2600 square feet footprint, Fu has crafted the space into a series of carefully balanced spatial pockets that share a flowing layout. Be it the generous living room that is completed with a modern fireplace, or the sleek bamboo-lined study chamber that adjoins the Master Bedroom, the Suite's underlying concept is to focus on guest's comfort, than merely a space to be viewed at.