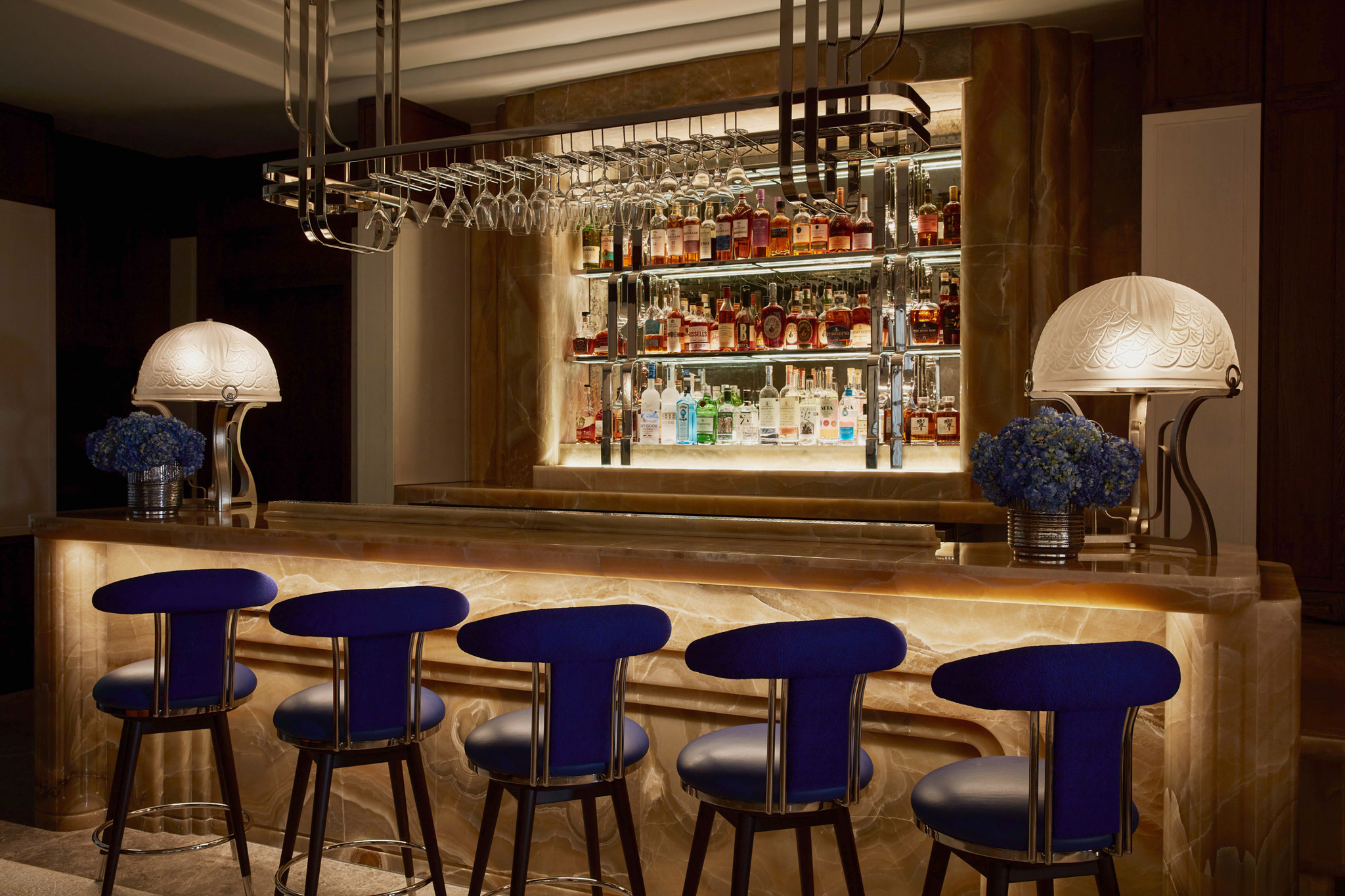 The Maybourne Bar | The Maybourne Beverly Hills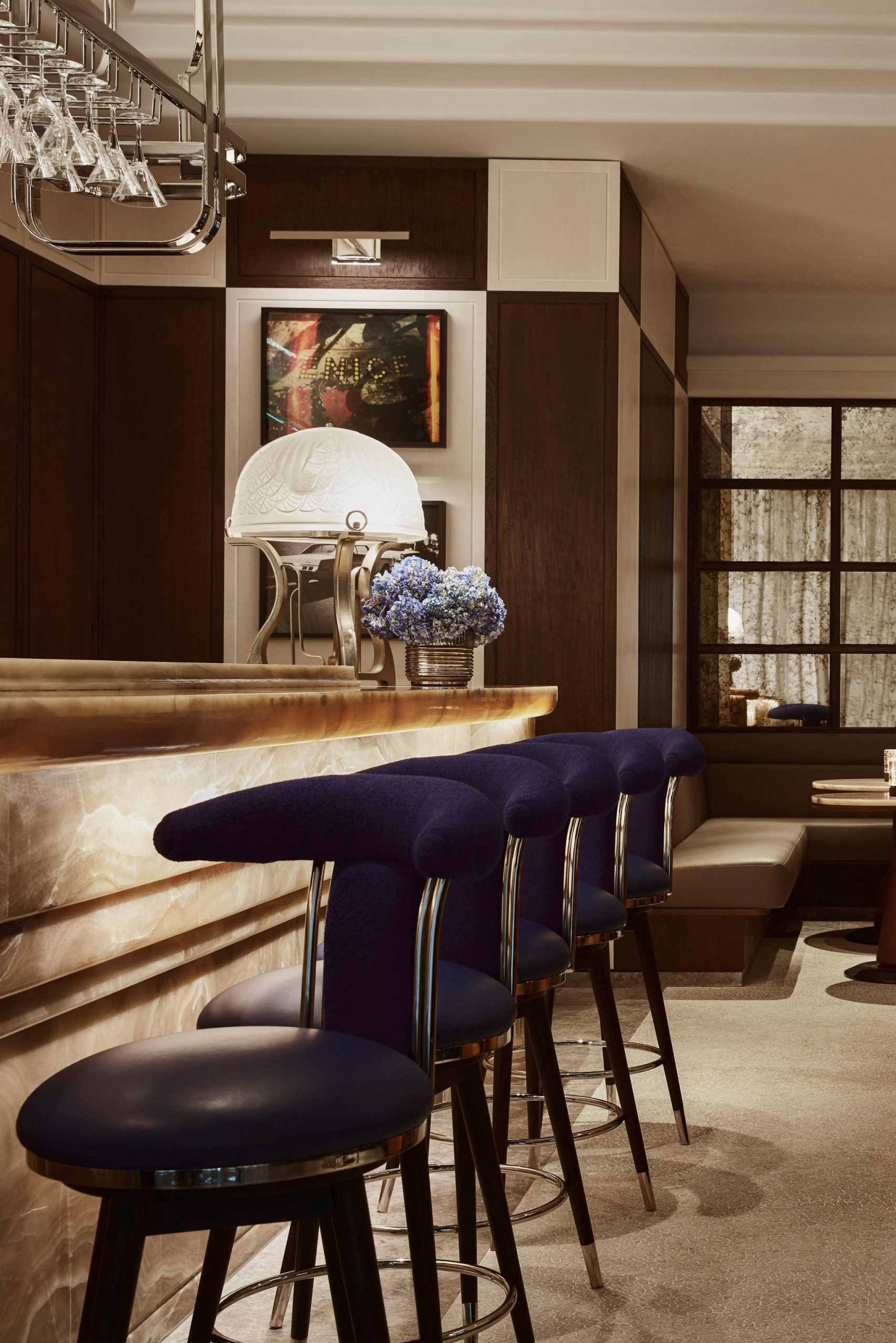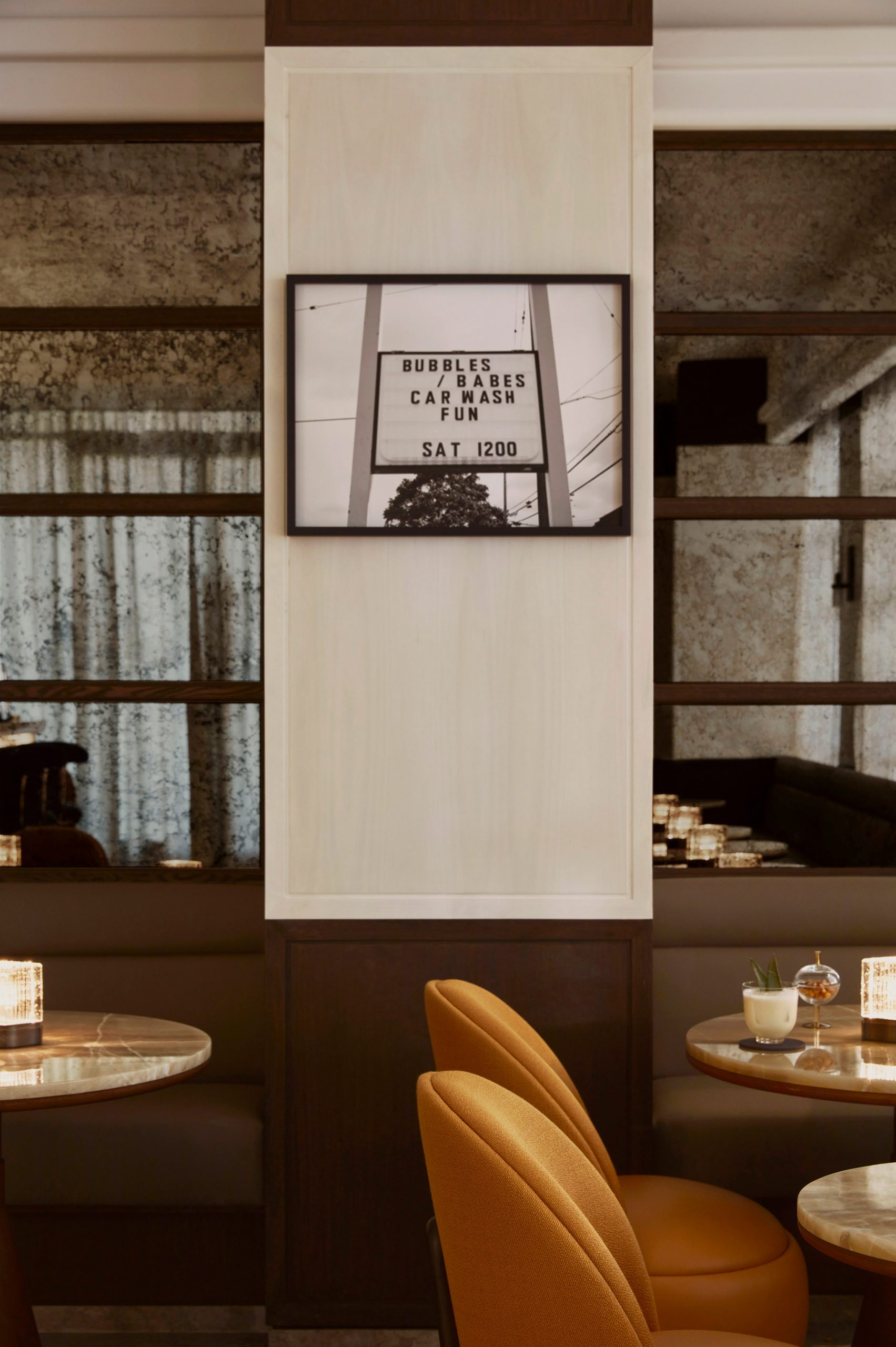 Like Maybourne Group's many other award-winning bars, this just-opened Maybourne bar promises to bring the quintessential Maybourne cocktail experience from Europe to the West Coast and is sure to become a destination in Beverly Hills for design aficionados and cocktail connoisseurs alike. As with other projects for Maybourne, Fu has sought to unite and celebrate different cultures in his design for the bar, introducing the geometric patterns of the Art Deco era alongside the vibrant colours of the Californian landscape. High bar stools in Yves Klein blue and bold tangerine perch against a black and white Art Deco canvas evoking a classic European glamour. Walls of burr walnut panelling in charcoal grey and ivory complement the black and white Hollywood photography of Mary McCartney while Art Deco style lamps cast a soft and welcoming light.
Inspired by the idea of creating a 'hidden jewel' within the heart of the hotel, Andre has anchored the space with a bar carved from solid Turkish silver onyx and accented with polished nickel. Intricate polished nickel metal frames adorn the back bar that appears to intertwine in-between the curation of liquor on display, evoking a cascading vignette. The fixture is also magically lit to create a seductive glow, accentuating the sense of glamour.