The Knightsbridge Pavilion Penthouse | The Berkeley London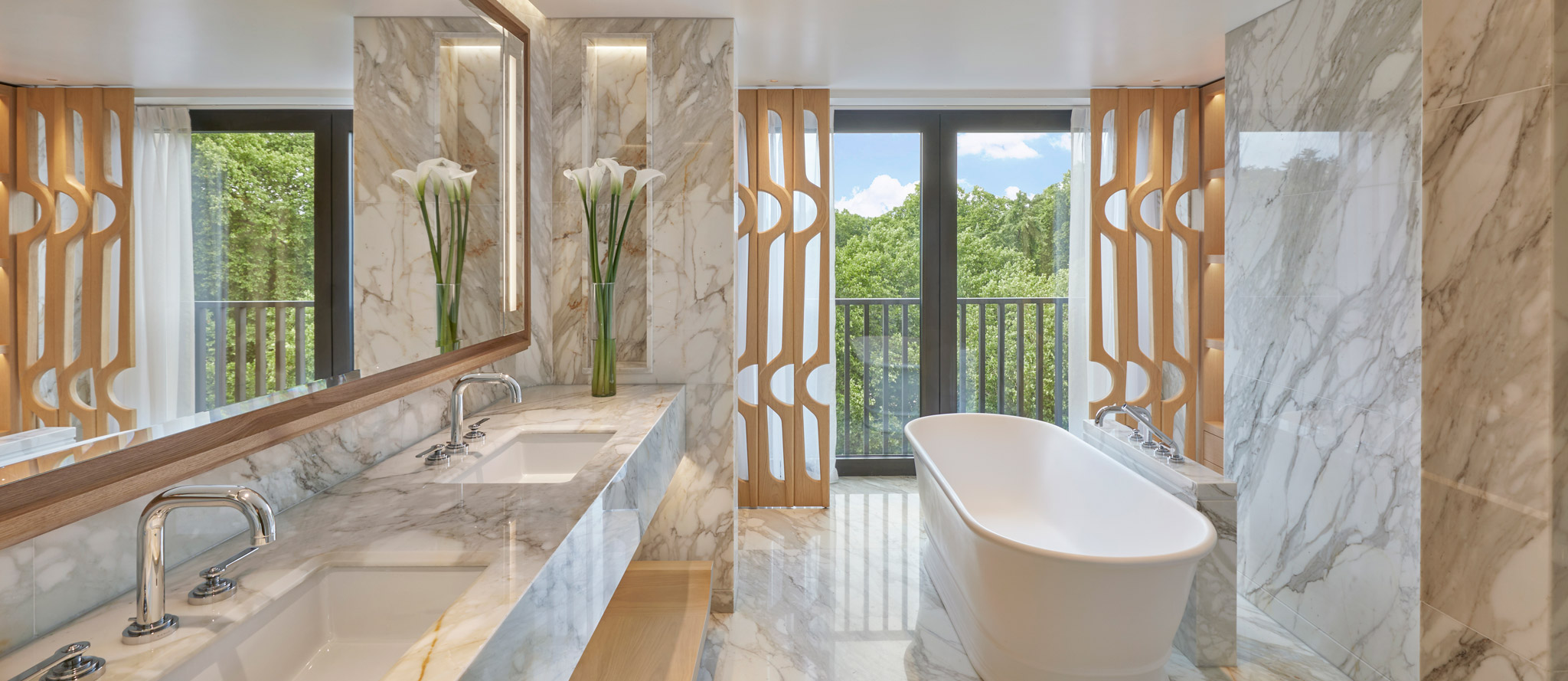 The Knightsbridge Pavilion Penthouse is the fourth super-suite that Fu has created for the hotel, marking a newest addition to his longstanding relationship with this iconic London establishment.
Set on the corner of London's historic Hyde Park, the new spacious suite takes inspiration from the natural sanctuary that the park provides in the heart of central London. The suite features a reception area, living room, entertainment bar, outdoor terrace, master bedroom and bathroom, study, walk in closet and guest bathroom, as well as an optional connecting twin room. Set within a 'glass box' that is integrated within the hotel's existing outside terrace, the Knightsbridge Pavilion Penthouse has echoes of mid-century design, grounding it in a sense of history. These historical connections are combined with an innate feeling of airy freshness, conveyed through the suite's natural stone, foliage vignettes, organic lighting, and intertwining hand-crafted woodwork. Each of these detailed design elements has been carefully chosen to connect the space with the encompassing green serenity of Hyde Park, highlighted by the selection of vivid green onyx, which integrates the lush colour of park into the suite. The overall effect is of an urban retreat that offers a fresh perspective on its historic location.