The Clifford Brasserie | the fullerton bay singapore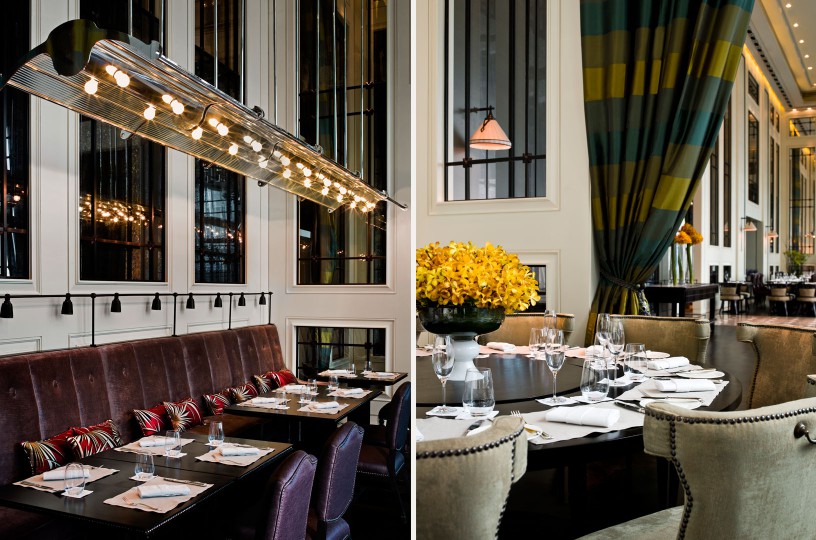 The Clifford Brasserie is a 3,000 square-feet dining room that offers a tribute to the great dining rooms of a bygone era. With a 10m high ceiling, it offers a series of salons that are carefully crafted to provide layers of waterfront dining experience.
AFSO crafts the refined spirit of the restaurant through a range of vintage furnishings in warm grey, burnt orange and dark aubergine, an enticing palette of tones which balances the masculine full height ivory French paneling and herringbone oak flooring that envelops the venue.