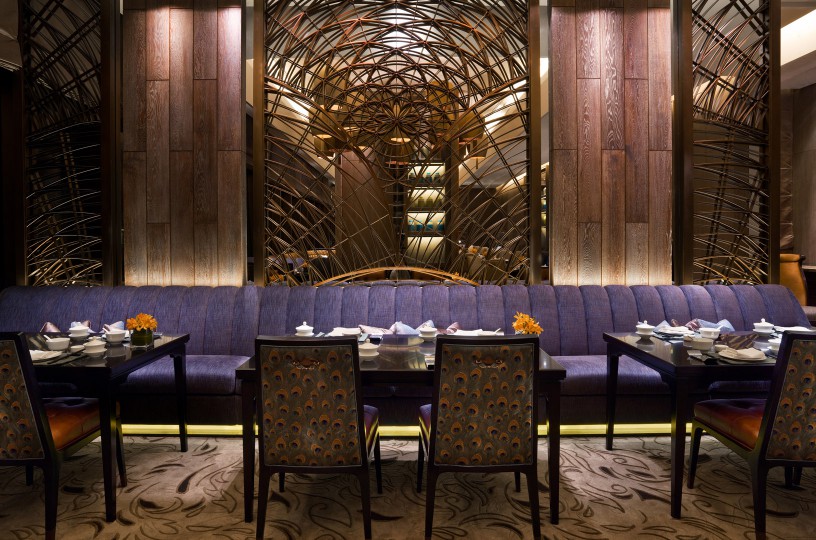 Summer Palace | jing an shangri-la shanghai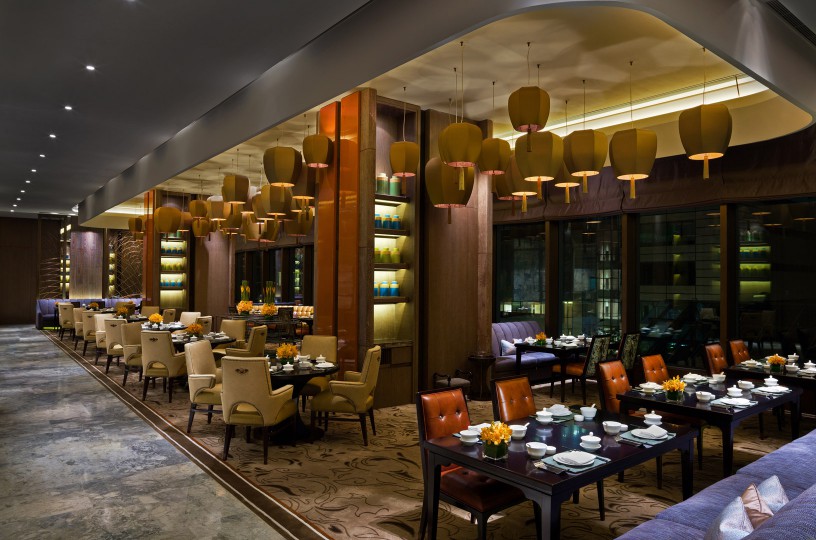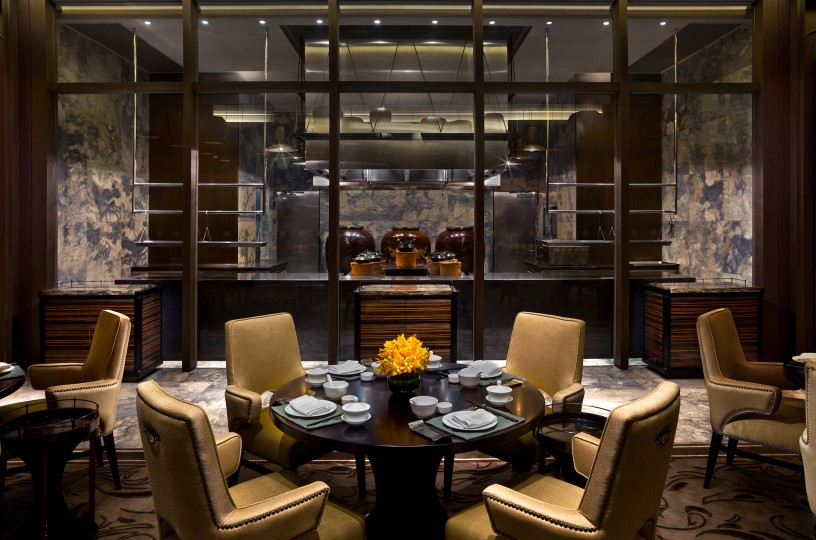 Architect Andre Fu of AFSO seeks to define a modern Chinese dining experience at Summer Palace. Inspired by the traditional Chinese ink paintings of the poetic landscape – a dreamscape that is painted in dynamic colours and commonly accented with motifs of peacocks. With a remarkable area of 1500 square metre, Fu seeks to translate this vision of colours in a series of contemporary dining chambers – each chamber being designed with a strong architectural approach with subtle changes of detailing to conjure a holistic lifestyle story, yet highlighted with unique features to create layers in its experience. A stunning 4m high bronze entrance gate marks the arrival at this destination restaurant. Via the full-height bronze wine library, customers will be greeted with the first dining room – the Pantry Chamber. Conceived as the casual and energy-charged dining section of the restaurant, the room features vast bronze screens crafted in an abstract peacock feather pattern. A stunning 9m wide open kitchen takes centrestage to create theatre.
Customers shall then reach the Lantern Chamber – here, the ceiling is adorned with over 80 intricate silk lanterns that appear to float in a magical manner. A series of lacquered panels in hues of deep orange is also introduced to provoke a sense of architectural modernity, whilst Fu has also crafted another glazed open kitchen that focuses on traditional claypot cooking techniques. The journey continues with Imperial Chamber – the most refined destination of the restaurant. Its sense of place is provoked with an abundance of lush materials – from the bespoke pendants that are hand-crafted with custom-made tassels in shades of olive greens and burnt orange, to the sculptural curved screens that partitions the dining room into more intimate enclaves. Fu has created over 350 pieces of bespoke furnishings and unique feature lights for the venue. Subsequently, the warmth and contemporary ambience is expressed with his extensive use of plush fabrics, hairline bronze and rich lacquered screens.