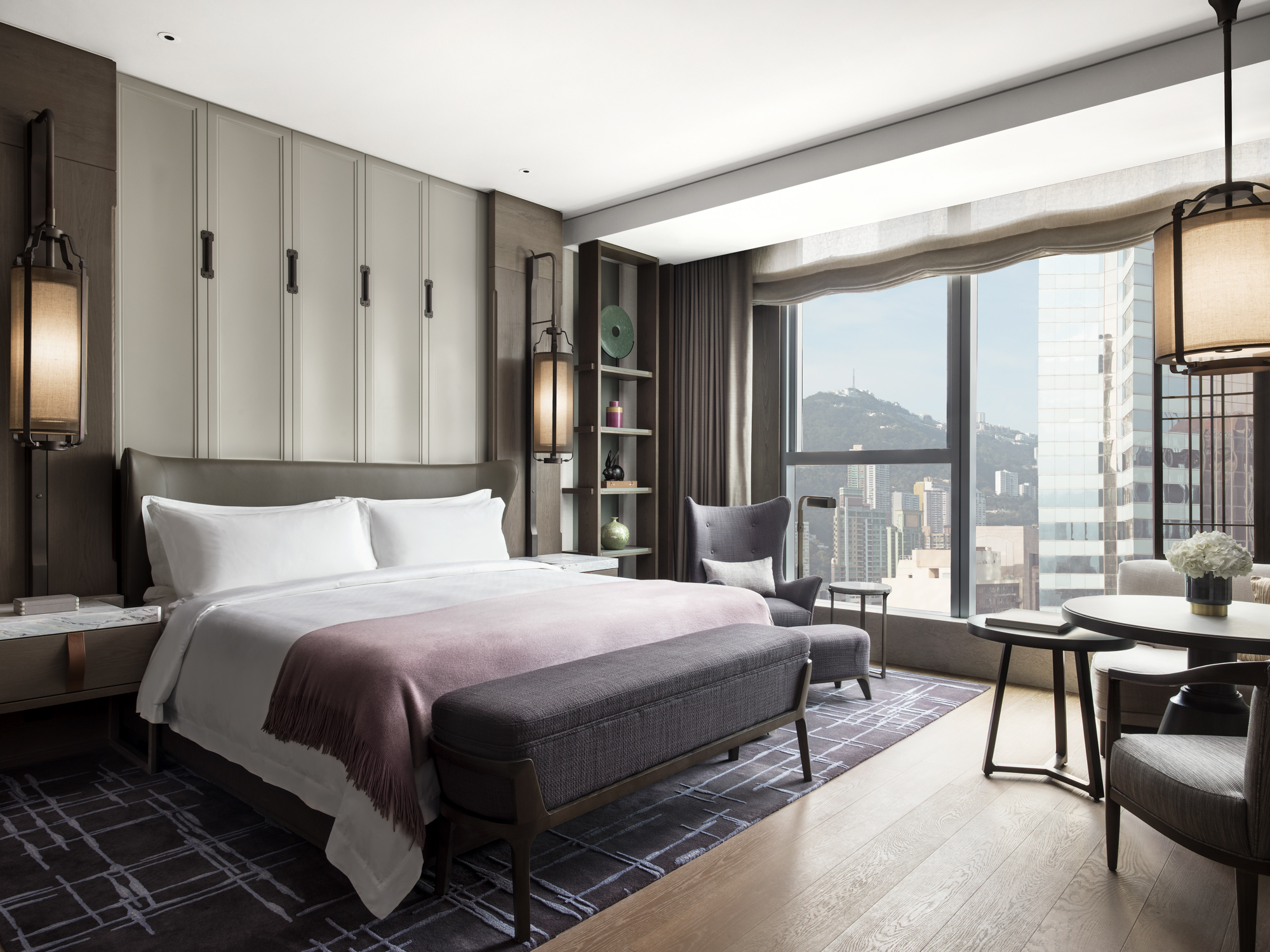 St Regis Hong Kong's sleek and sophisticated interiors received critical acclaim in a city famous for its luxury hospitality offering. The 27 storey tower has a glittering, graphic presence on the Hong Kong waterfront in Wan Chai, one of Hong Kong's oldest districts, which the trams still pass through.
Wan Chai is home to the pawn shops, the old police station and the Bauhaus-style market which Fu cleverly incorporates into his design, taking the visitor on an immersive, layered visual journey where personal memories are interweaved with the city's heritage, resulting in a rich and evocative experience.

The heritage of Hong Kong is referenced throughout the hotel; old gas street lamps from Duddell's Street, colonial columns from the old Wan Chai police station and panelling, inspired by the classic Hong Kong mansions.