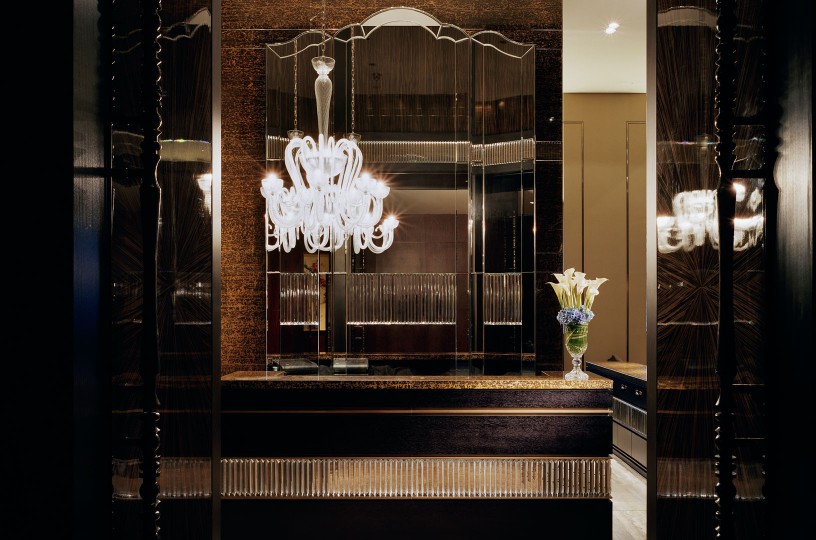 Piacere | shangri-la tokyo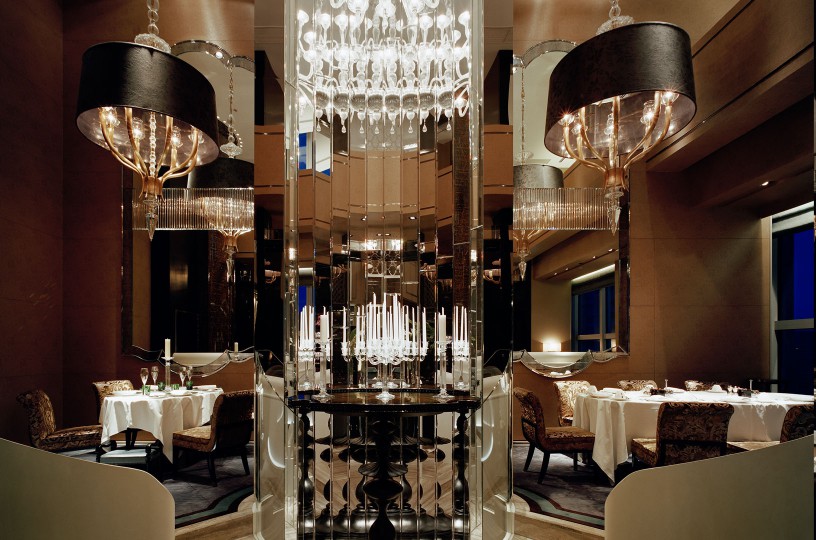 Nestled atop the skyline of Tokyo, design team AFSO seeks to pay homage to the great authentic Italian trattorias. Piacere represents a sensuous vision of what is quintessentially a sophisticated 21st century interpretation of the Dolce Vita lifestyle.
Bathed in a palette of watery blues, bronze, olive green and dark chocolate, AFSO crafts the 280 sqm space into a venue that is masculine and bold in architecture, yet refined in spirit. Layered in its sense of approach, the dining room has stunning 6m high floor-to-ceiling windows and is adorned with bespoke furnishing and decorative pendants.