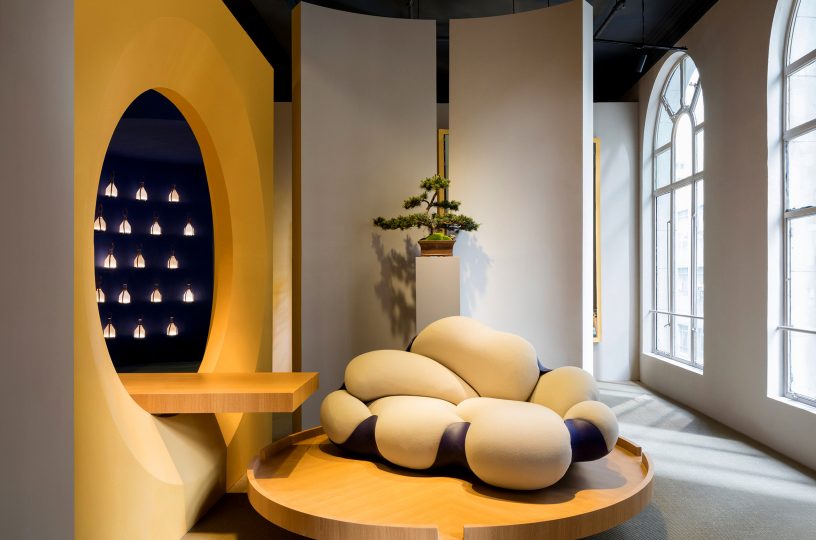 Louis Vuitton Objets Nomads Installation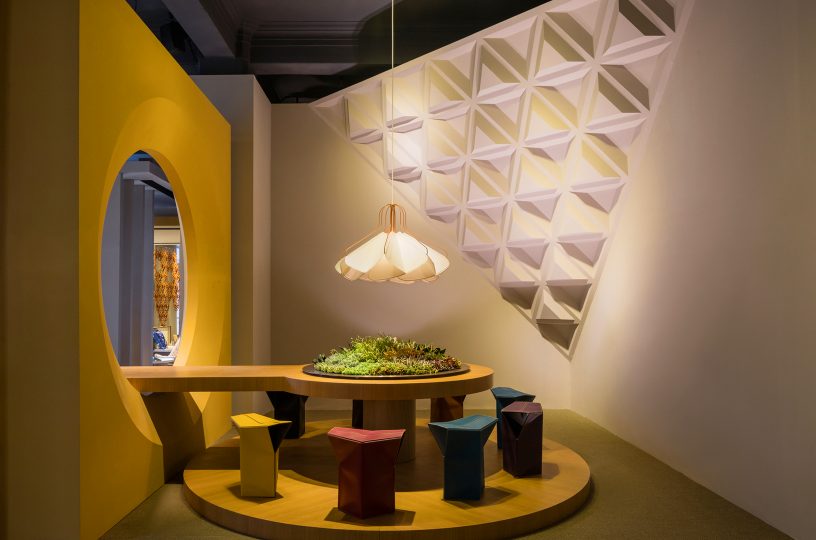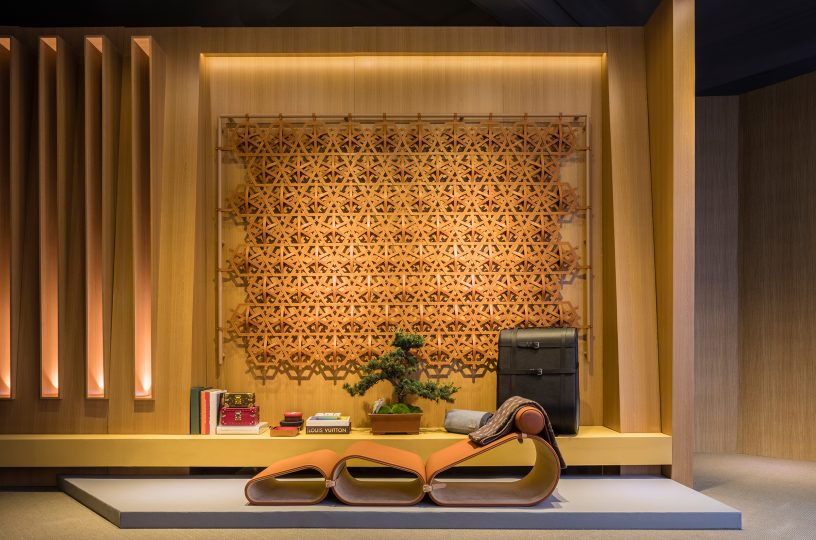 The scenography, conceptualized by internationally renowned architect Andre Fu, features the hallmarks of his signature style of relaxed luxury together with his quietly modern, yet highly refined aesthetics.

His vision is to immerse the visitors into a de-constructed maison of surreal moments. Key inspirations are taken from the geometries of Hong Kong's urban cityscape and mid-century architecture.
Guests enter into a journey of 10 distinct spaces that pay homage to an abstract expression of a private mansion where each space is conceived as a whimsical interpretation of a room within a private residence.