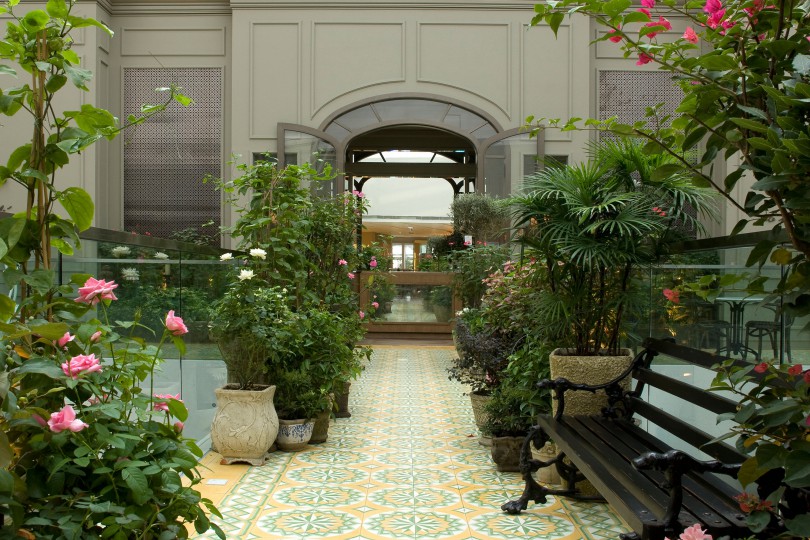 La Loggia Agnes b Flagship Store
Occupying a total area of more than 1500 sqm, the first-ever Agnes b. Flagship Store is named after the summerhouse of Agnes in Antibites – La Loggia. With the extensive space, far-reaching ceiling and natural sunlight, the AFSO team has distinguished the flagship store experience whereby a laid-back French courtyard is created within the confines of an urban shopping mall.
Architecturally, French paneling and intricate façade treatments have been introduced. Subsequently, AFSO has also used an engaging range of floor paving to demarcate the various retail offerings of the store – be it the authentic Moroccan tiles for the cafe, or the vintage parquet flooring in its Maison Sur L'eau.