Akira Back | Four Seasons Seoul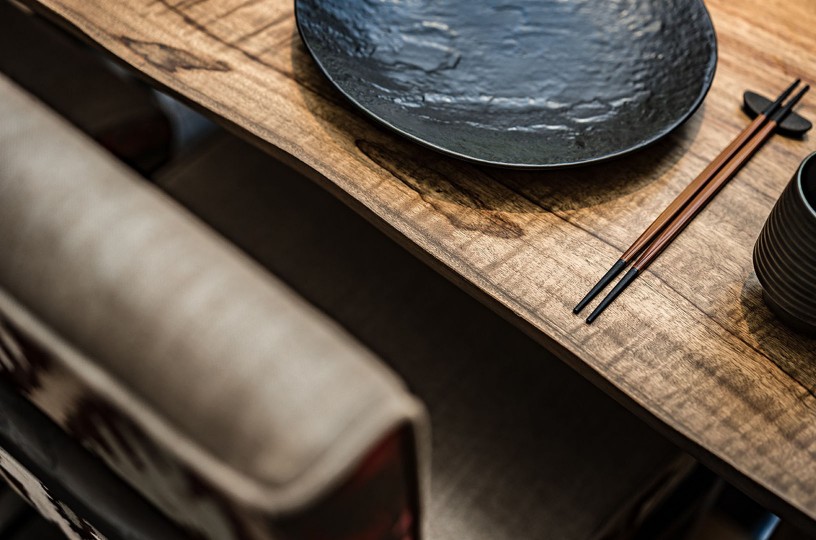 AKIRA BACK marks an ambitious attempt to create 'a modernist bamboo theatre', a venue that is conceived to provoke a contemporary and emotionally-charged Japanese dining experience – a dramatic structure that is articulated with layers of bamboo screens and glowing post-modern lantern shades.
Fu has commissioned artist Muramoko Shingo to create a series of lacquered leaves, polished in traditional mud-orange lacquer. The installation instills a subtle sense of movement, as the leaves appear to float off a tall plinth and dance over the space. The silhouette evokes Fu's vision to celebrate the essence of nature.