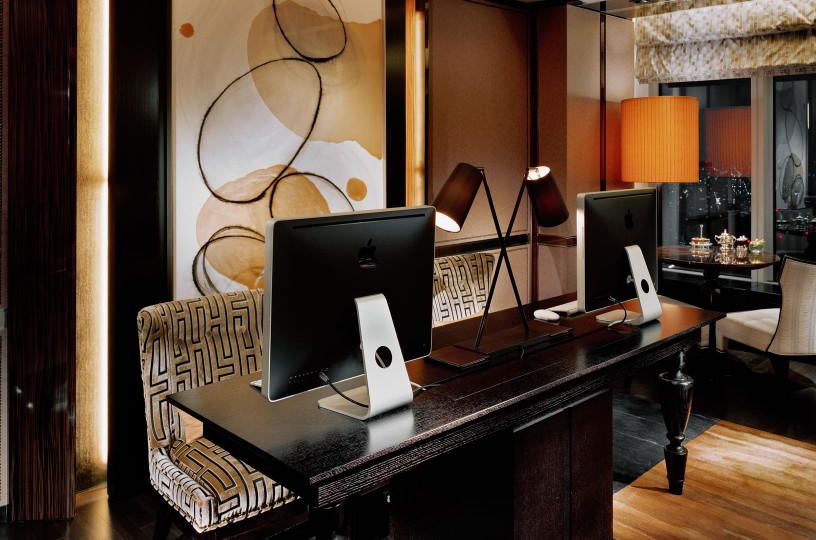 Horizon Lounge | shangri-la tokyo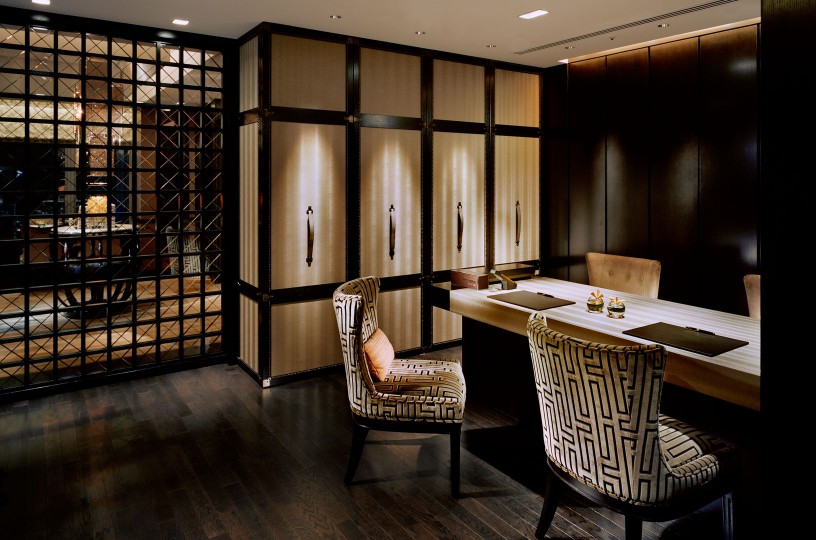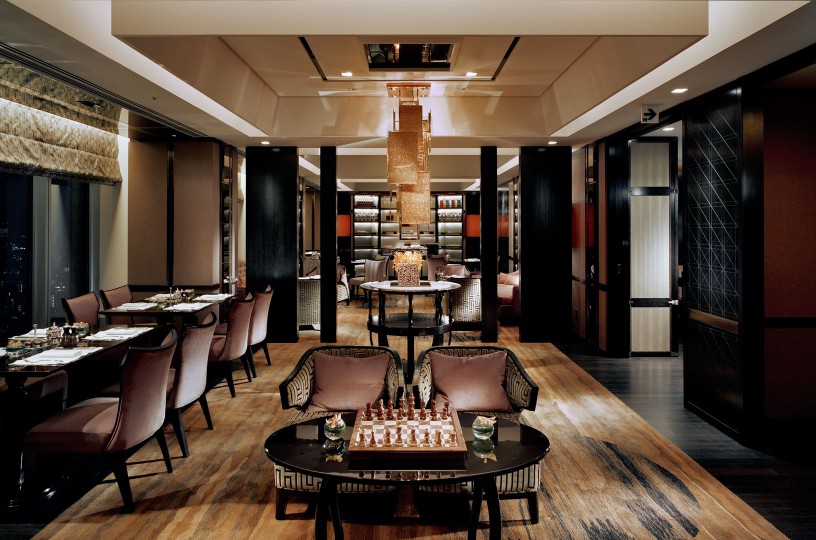 For the Horizon Lounge at Shangri-la Hotel Tokyo, AFSO seeks create an intimate lounge that celebrates the 'Art of Travel'. Via a masculine reception area lies the main lounge. Here, a stunning sculptural chandelier takes centrestage – the chandelier is composed of champagne gold metallic plates, each decorated with delicate crystal beadings to give a shimmering effect.
For the main lounge area, AFSO has created a collection of custom-made furnishing in amber upholstery and dark lacquer – each delicately placed in an informal manner to create a residential atmosphere.