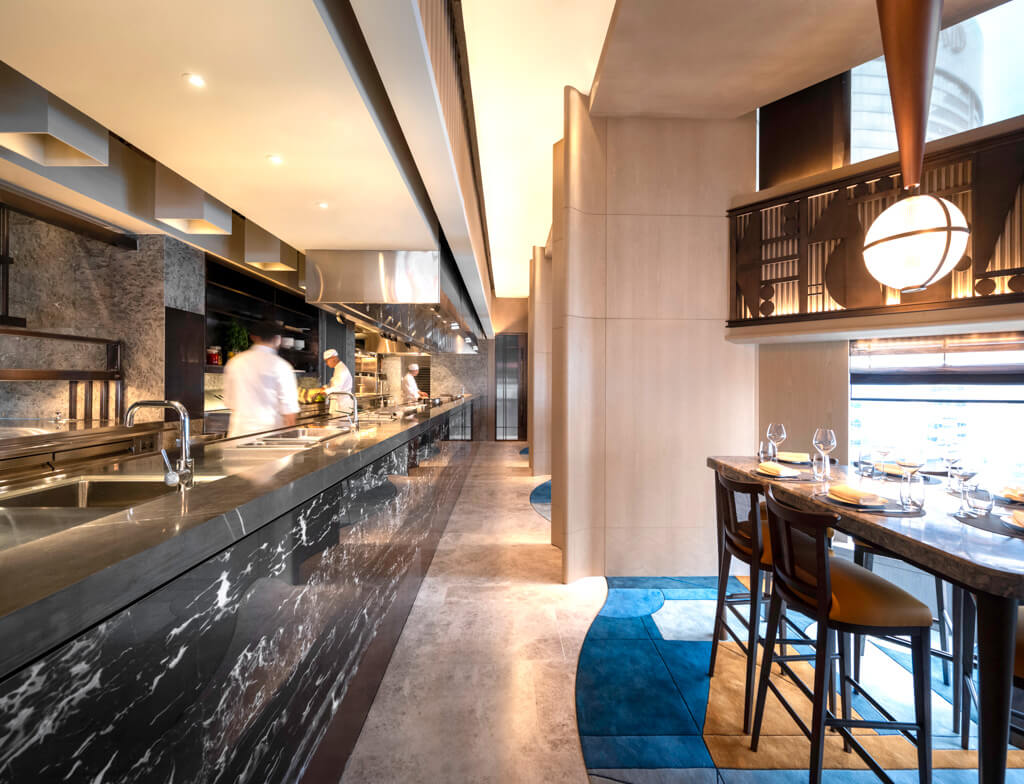 SALISTERRA | THE UPPER HOUSE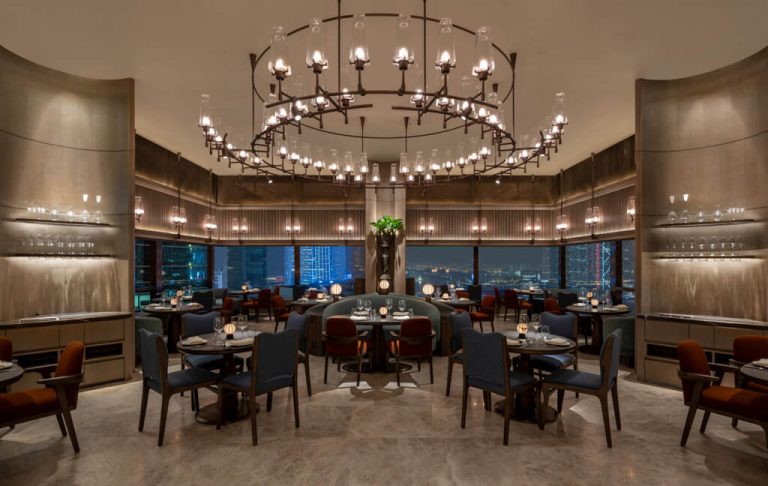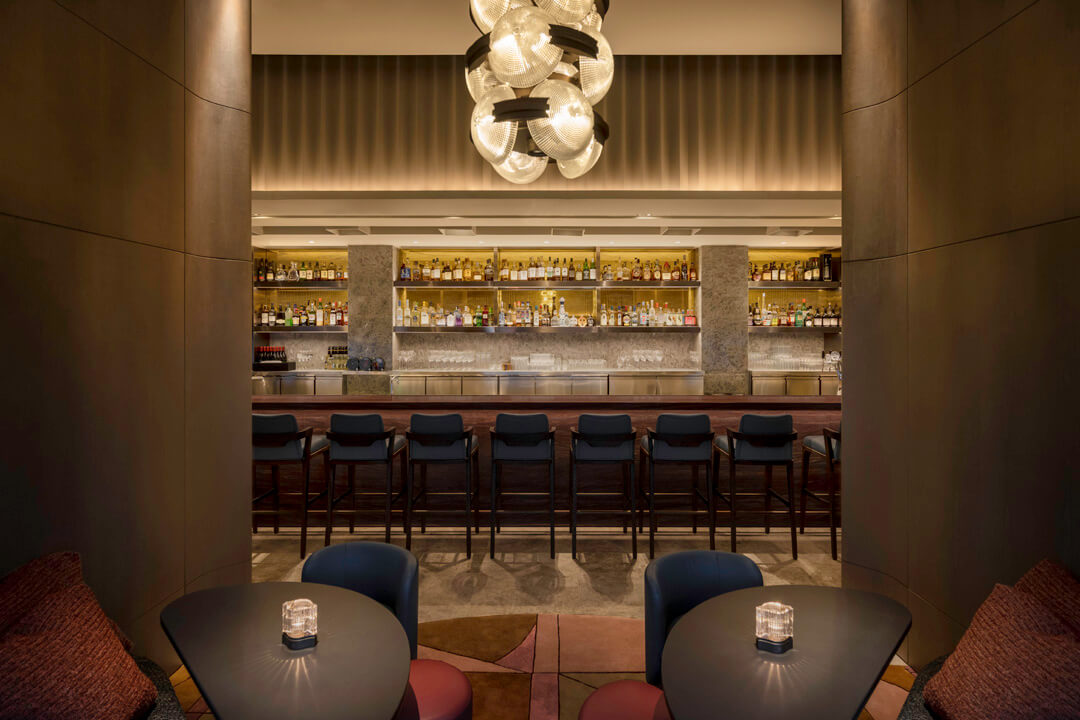 In 2001, the Upper House opened in Hong Kong, quickly earning an international reputation as a luxury hotel and for its design created by the Hong-Kong based architect André Fu. Now a decade later, the relationship has evolved to a new level, with the designer returning to this unique property for the launch of Salisterra, a multi-layered dining concept. The new restaurant clearly showcases how André has developed his design language with a bold visual narrative to create an uplifting and dynamic harbourfront experience for his hometown.
Formed by the Latin words 'salis' for salt and 'terra' for earth, Salisterra will capture the richness of the Mediterranean with the warmth and familiarity of a neighbourhood bistro. André Fu has taken the rich colours of the Mediterranean as his inspiration for Salisterra, complementing Jun Tanaka, Michelin Starred Chef's cuisine, introducing vivid colours to the design. Earthy tones of terracotta orange, burgundy, mineral blue, dusty turquoise and golden caramel create five distinct spaces. The whole dining experience has been devised into multiple wine and dine sections, each conceived with an integrated service style that allows greater interaction with guests. Fu has also ventured to infuse a new language of fluidity into the designs of Salisterra with an emphasis on organic forms and sculptural silhouettes.