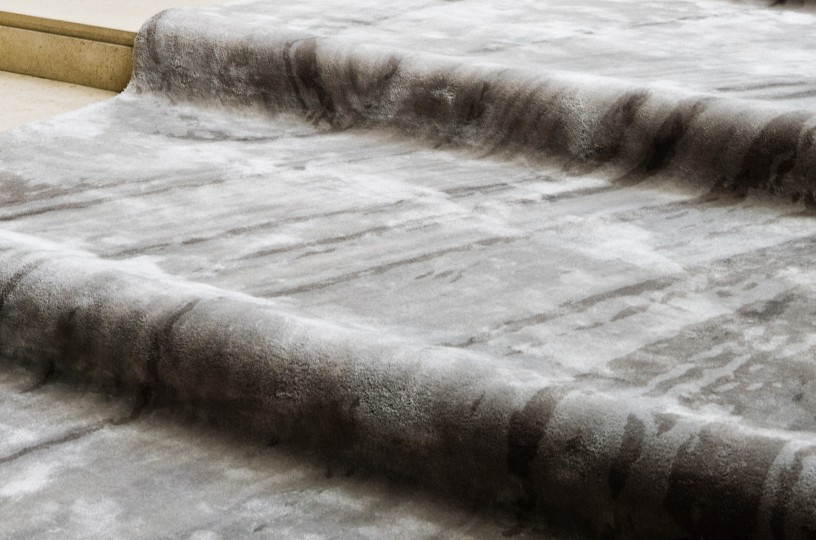 Fu's carpets for Tai Ping display a sensitivity that remains true to his trademark design language. He describes the sumptuous new collection as 'A re-invention of the long-established artisanship of Tai Ping's heritage — a modern collection that is calming and sophisticated, yet highly emotional and sensuous.'

Fu took inspirations from an in-depth visit he took to Tai Ping's mill – an experience that journeyed Fu to understand Tai Ping Carpets' intricate craftsmanship and established history. Fu amalgamates such an array of complex techniques with his design sensitivity to create his collection of surprising textures. Rooted in this deep appreciation for Tai Ping artisanship, heritage and fashion, and imbued with subtle references to traditional tweed, the resulting Andre Fu Collection bridges modern Asian luxury in a sophisticated line of "textiles for the floor."
Using only the most luxurious fibres — wool, silk, cashmere — with accent threads such as cotton, lurex and flax, the collection combines pile heights, and yarn thicknesses with highly complex hand-tufting techniques to create a collection that is the rug equivalent to haute couture: lush, timeless, and evocative.