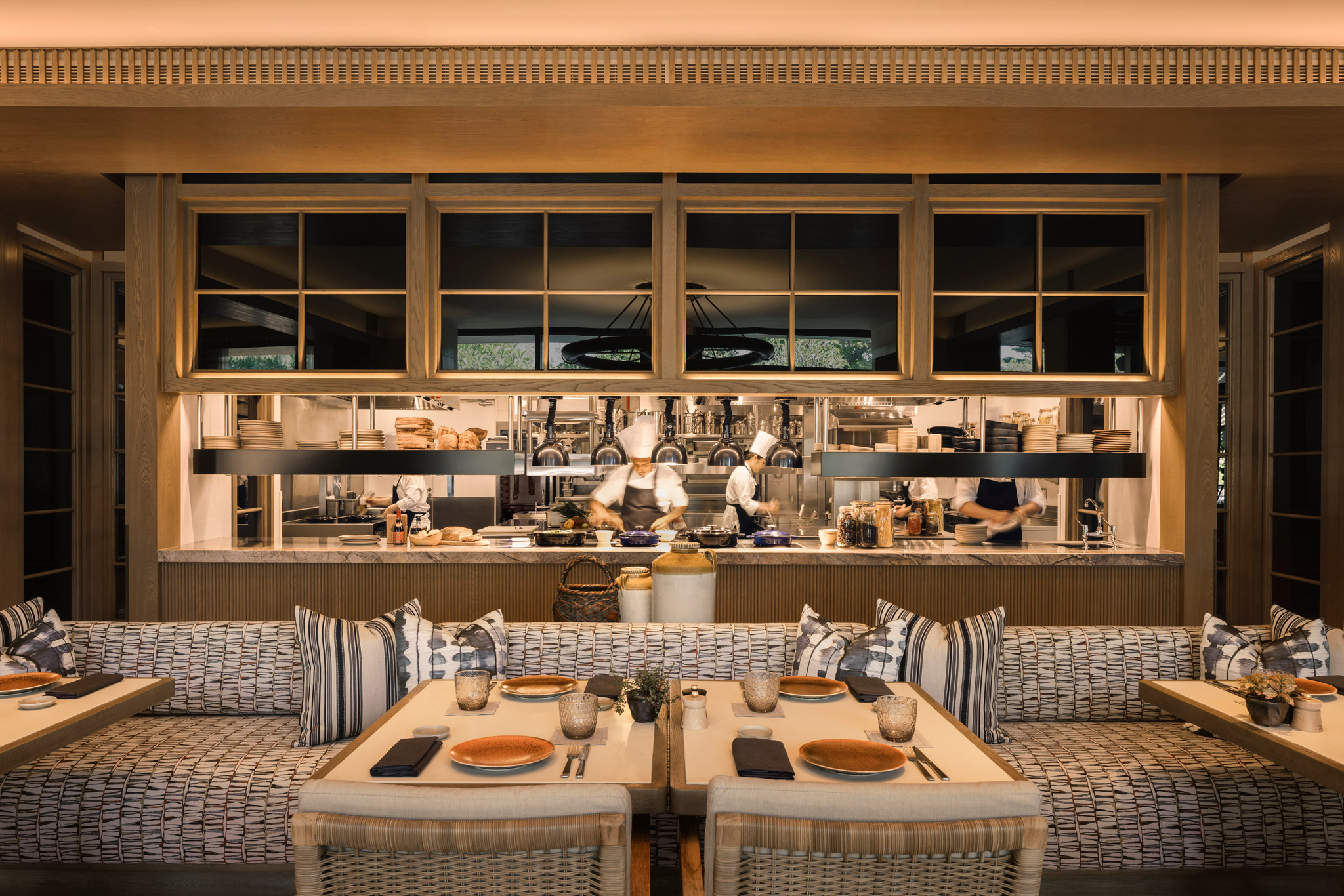 Fiamma | Capella Singapore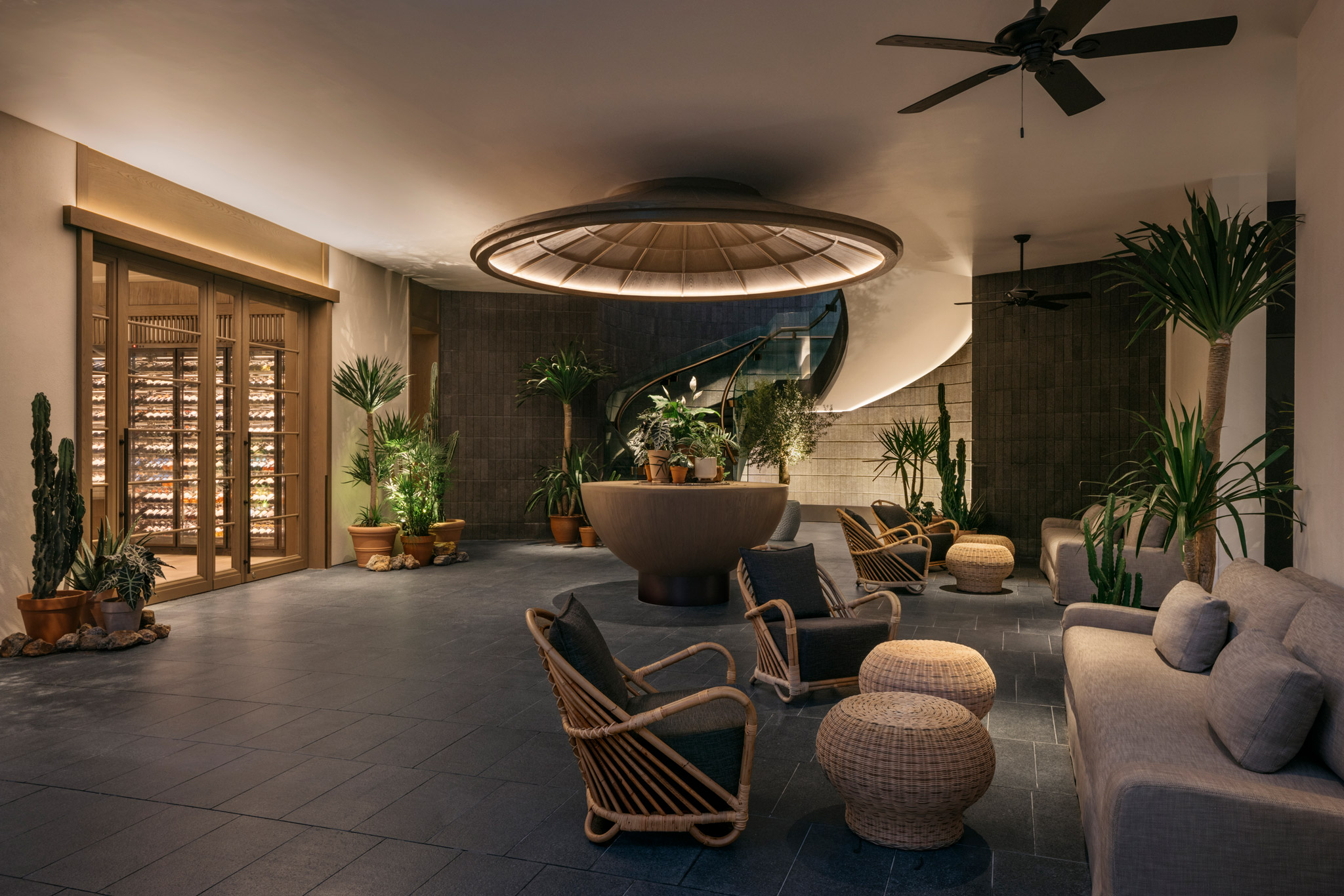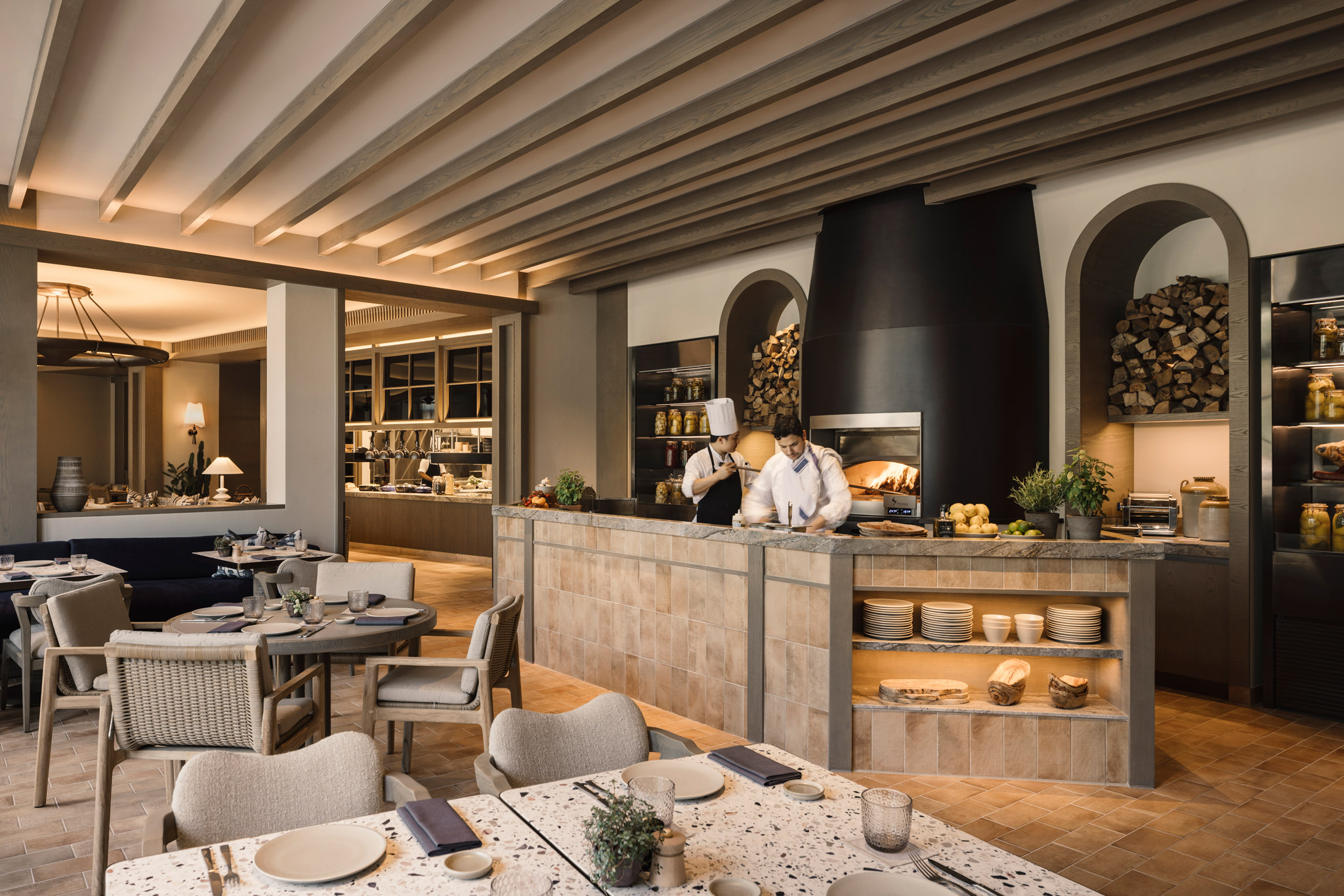 Named after the Italian word for 'flame', the 138-seat Fiamma takes over the resort's former in-house restaurant, The Knolls, in a long crescent-shaped space that opens out to an incomparable view of the triple-tiered lava-stoned swimming pools, a tree-line of thick tropical foliage and Banyans, and the South China Sea beyond. Divided into six layered experiences, each room being unique in its design and function, but whose sum of the parts is unified into a single cohesive experience of a lush private residence – from the outdoor al fresco lounge furnished with exotic palms, succulents, and birds-of-paradise in terracotta pots; a semi-private den with a wine fridge and a bespoke decanter table. Meanwhile, the oven chamber features a theatrical space anchored by a wood fire pizza oven, whilst the dining room features a glassed-off kitchen. There is also a private dining room for 16, dressed in timber rafters, a lush wall hung tapestry, alongside mid-century inspired wall lamps.
All the rooms look out into the sixth 'room' – a 30m-long terrace lined with hardwood outdoor furniture. Covered with an awning of orange and beiges, its form follows the gentle contour of Fiamma's elongated crescent shape.